Filipinos are known for being diligent and hard-working, however this attitude has been exploited by some people.
This exploration has been witnessed by netizen Alexandra Craig Yulo yesterday.
According to her post which gained thousands of reactions and shares from the netizens, she's eating in front of a food cart when she heard the vendor from the other establishment complaining about her long hours of work.
"48 hours na naman ako nito.." the vendor said who's only identified as "Ate Rose".
Because of curiosity, Alexandra dug more information by talking to the vendor.
After minutes of discussion, she discovered that the vendor who's working as a cook for a burger stand must work for 48 hours straight without taking a bath.
The vendor explained also that she cannot take a bath after her 48 hours shift because she's being afraid of spasm.
However, the burger stand vendor is lucky because the former worker of the said establishment shifted for 100 hours for four days.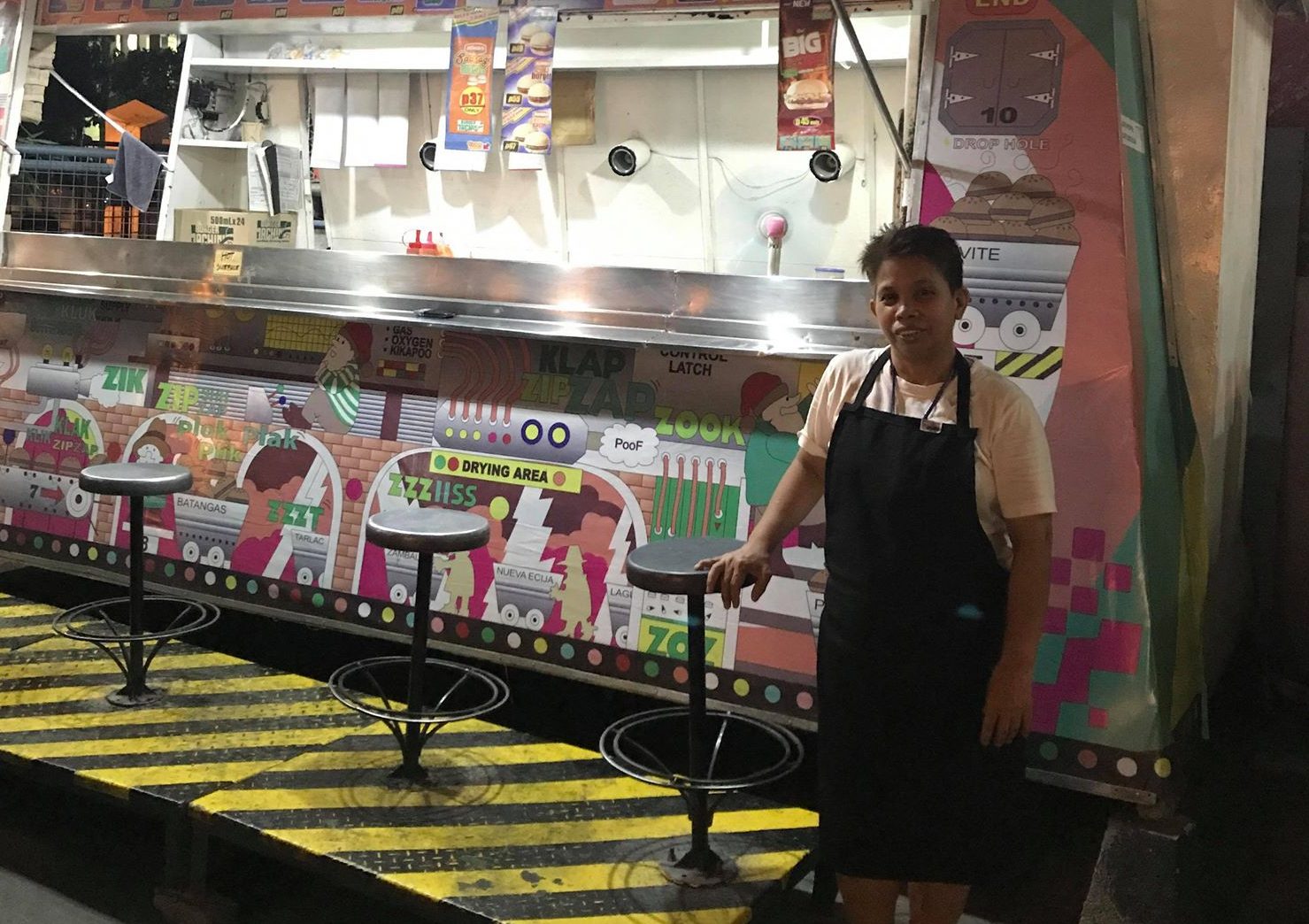 Despite of being  overworked, Ate Rose didn't forget to smile when Alexandra took a photo of her. Photo: Alexandra Craig Yulo
Ate Rose only receiving 350 for 8 hours and her overtime pay is optional.
The post of Alexandra garnered so much attention on social media and several netizens criticized the said burger company for letting their workers exploited by the franchise owners.
"Unacceptable!!! Our burger stall is 24hrs and 2-3 shifts sila. And definitely better compesated pa. Naloka ako. Kawawa." Beatrice Benassi remarked.
Some even called the attention of Department of Labor and Employment to took some action over the situation of Ate Rose.
"I pray that DOLE comes across this post and the business establishment is penalized and reprimanded for their INHUMANE treatment of their workers!" Netizen Lori Lava Coates said.
According to the Philippine Labor Code, the employer should pay the worker for his or her extended time of work.
"Work performed beyond eight hours on a holiday or rest day shall be paid an additional compensation equivalent to the rate for the first eight hours on a holiday or rest day plus at least 30 percent thereof." Article 87. of Labor Code read.
As of writing, DOLE is not yet giving any statement on the possible violations committed by the burger company.
Source: