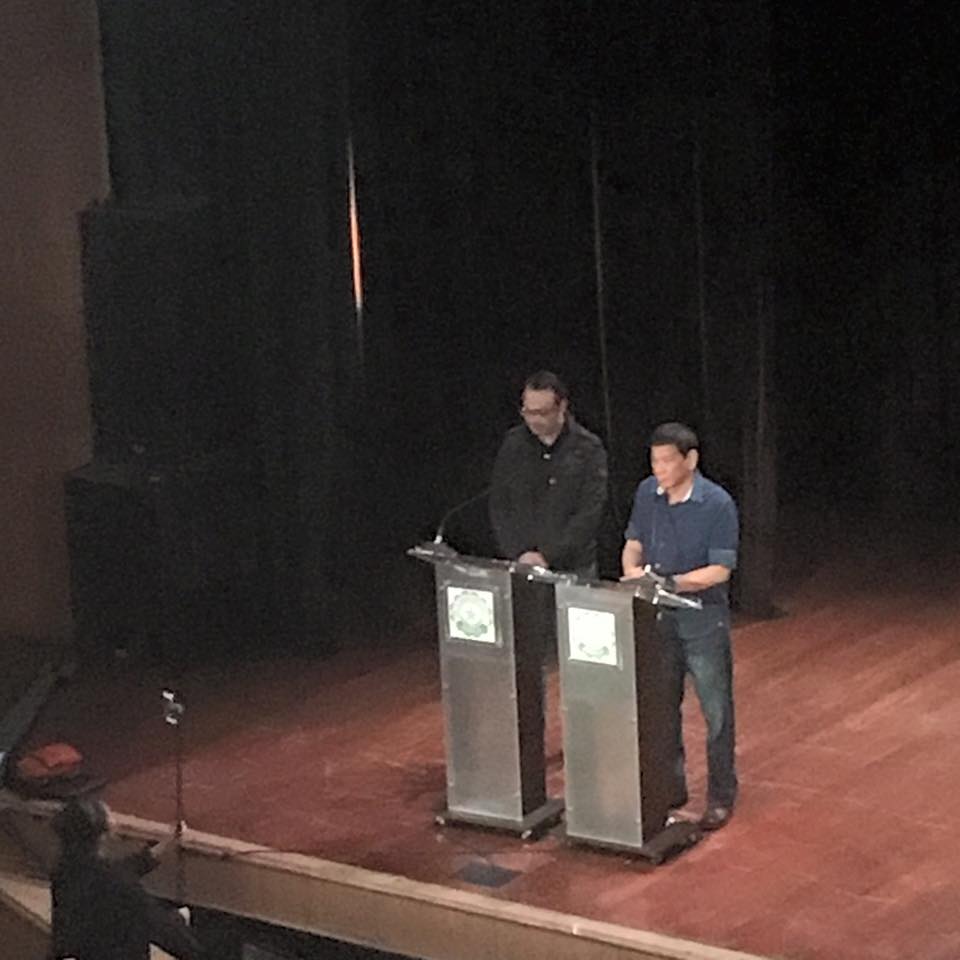 Photo Credits: Manila Bulletin Facebook Fan Page.
The De La Salle University sets a Debate for the Presidentiables today, but only PDP-Laban Standard Bearer Mayor Rodrigo Duterte and his partner Senator Allan Peter Cayetano are attended the said event.
They didn't expect that they are the only one who will attend the event because other Presidentiables knows the importance of the votes of the La Sallians and many students and professors needs to hear the objectives.
"Tinanong ko kung dadating ba yung iba? Sabi nila kami lang ni Cayetano. Sabi ko naman, kami lang yung sumurrender sa La Salle?" Rody Duterte said.
Many people who attended the said event shows their disappointment after the other Presidentiable snobs the important event that prepared by DLSU, but they praises Duterte for showing that he is not going to step back in any Debate.
The Presidentiables who didn't attend the event is not yet giving their reason for their absence in the said event.