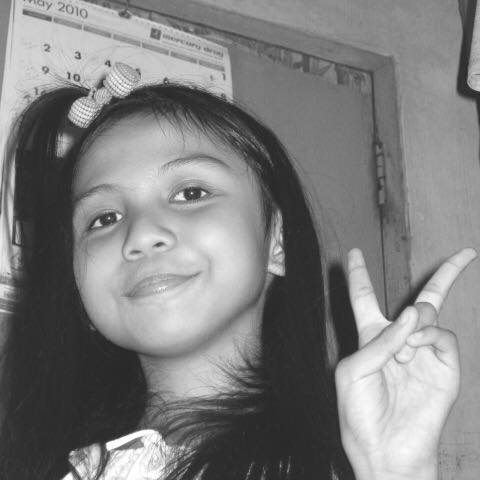 via Krisel Mallari's Facebook Fanpage
The interrupted graduation speech of Kristel Mallari touches thousands of Netizens. Many is asking about the story behind that graduation speech and what is that cheating thing that Kristel mentioned in her speech.
We interviewed an important source and gave us many important information about the "Cheating Issue" in Sto Nino Parochial School and about the struggles of Krisel Mallari just to achieve the Valedictorian Honor.
According to our source, Krissel is the most qualified to achieve the Valedictorian position she never cheats, never seek help in her projects and gave all her time reviewing for their exams.
Because of Krissel's hard work many of her classmates were expecting that she is the one who will get the title, but when the final results release all of them terrified with the results. The expected Valedictorian becomes Salutatorian, and the expected Salutatorian becomes Valedictorian.
When "D" was announced that she is the Valedictorian instead of Krissel, many people believes that there is something wrong happens. Krisel mastered the exam but still got a low grade and "D" who is allegedly cheating sometimes and seeking help in her boyfriend wins the most highest position.
Many of Krisel's friend showed their disappointment with the results, but none of them complained because they are very afraid of being punished by their teachers.
Krisel accepted the results but now facing some problems because of her speech, there is a chance that her teachers let her suffer before she gets her transcript and requirements to go in college.
She believes that it's better to become a 2nd placer than to become a 1st placer cheater.
Many Netizens is now supporting her and trying to bring this issue to DepEd to get her deserving place. She deserves tremendous amount of positive comments according to our informant.
The Philippines needs a leader like her.
Mallari Family graduation picture via mb.com
After the interruption, she's still smiling and didn't show any regrets in her speech.
Thanks to you mystery informant 😉
We didn't reveal the name of our informant and "D"  as a respect in their privacy.